Tillbaka Till Bergslagen - Smedjebacken, SE, May 2021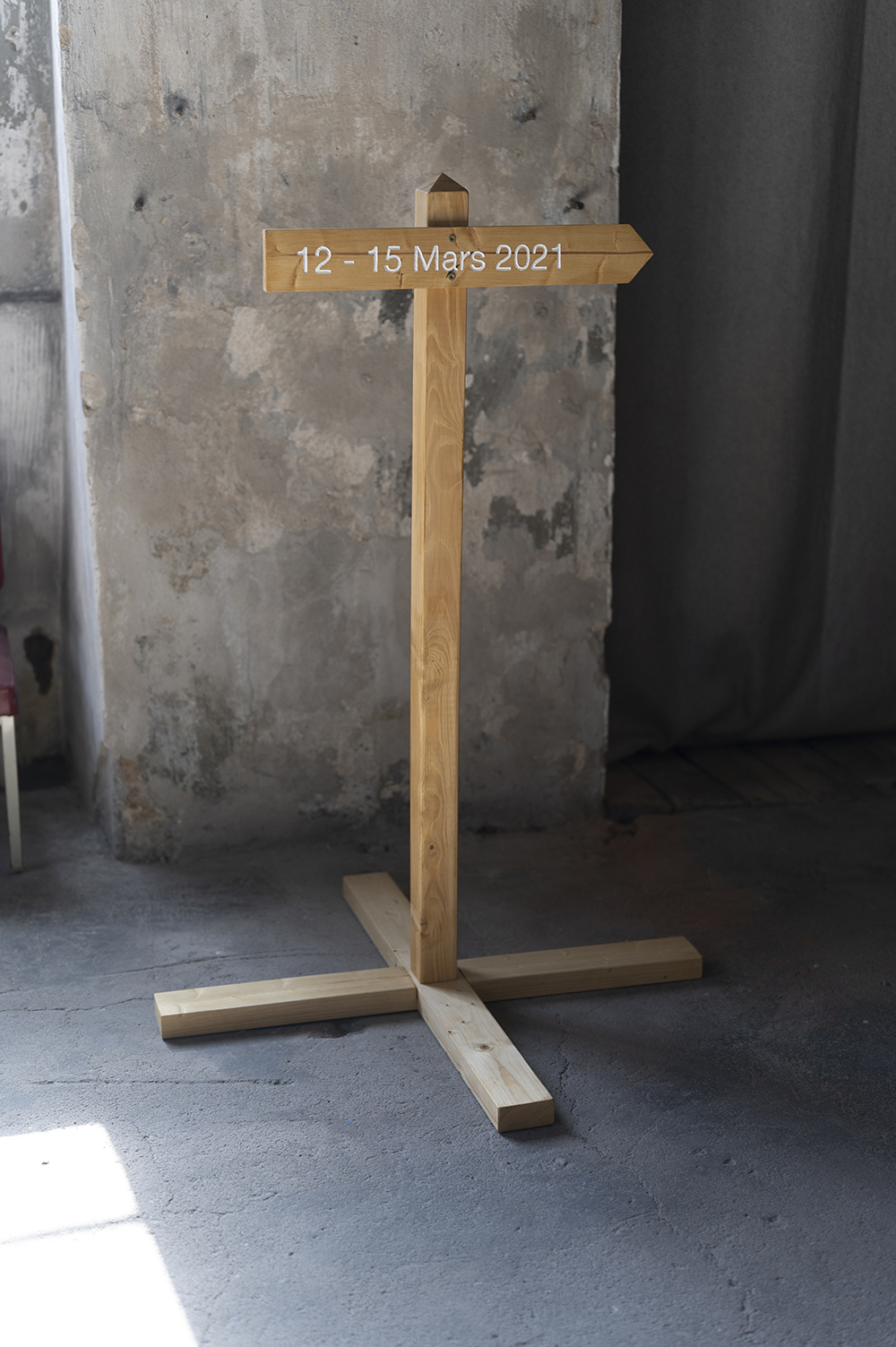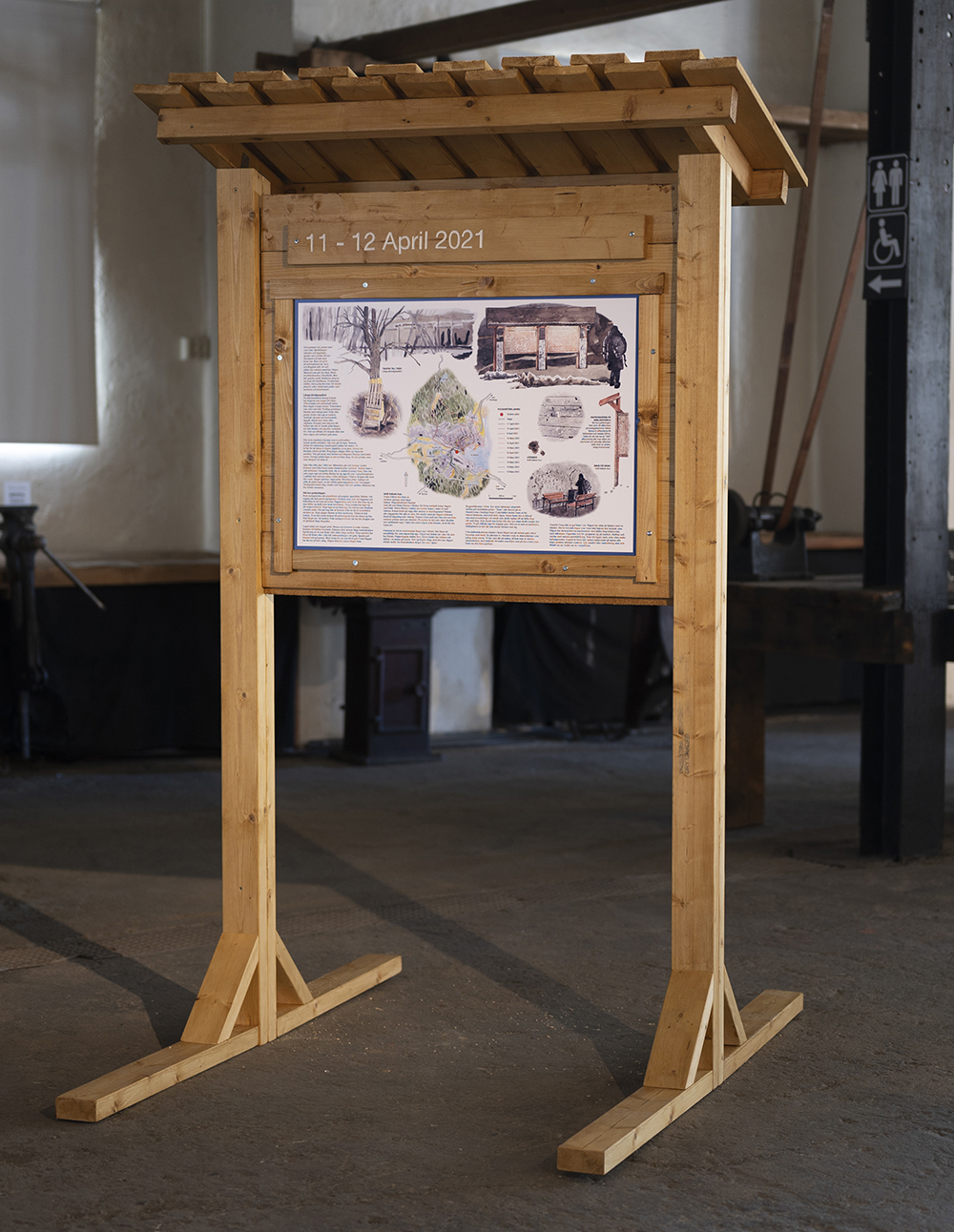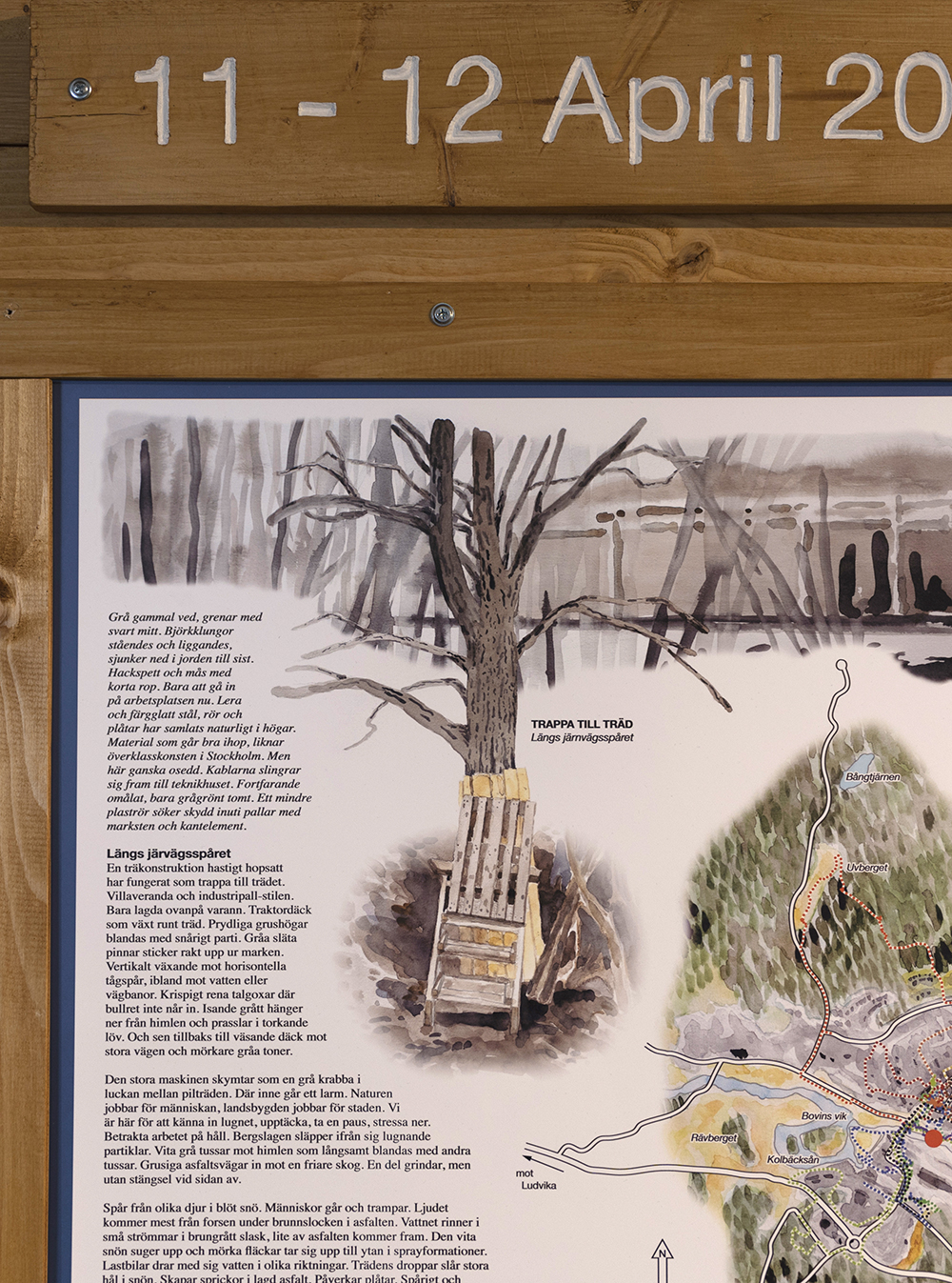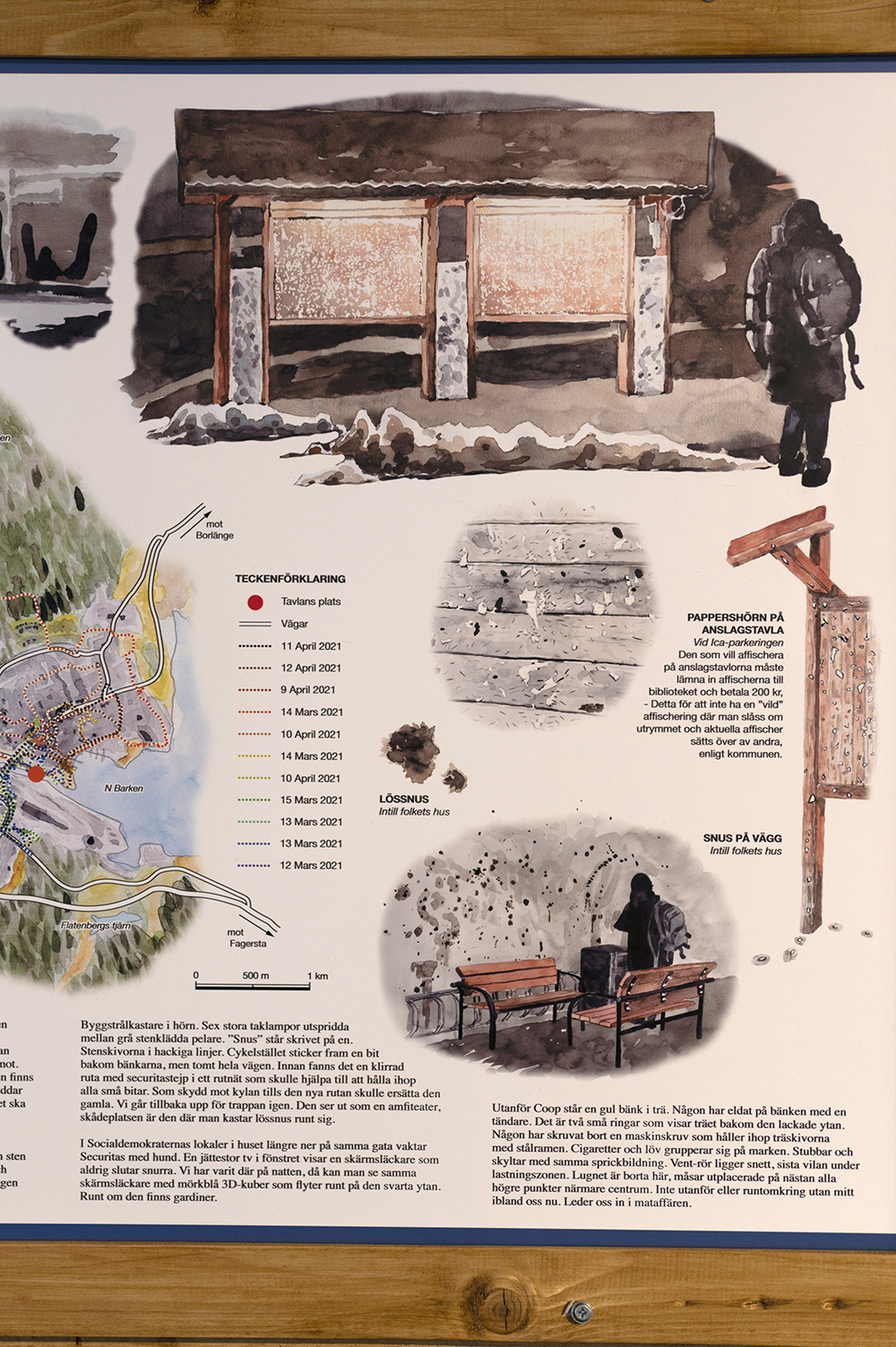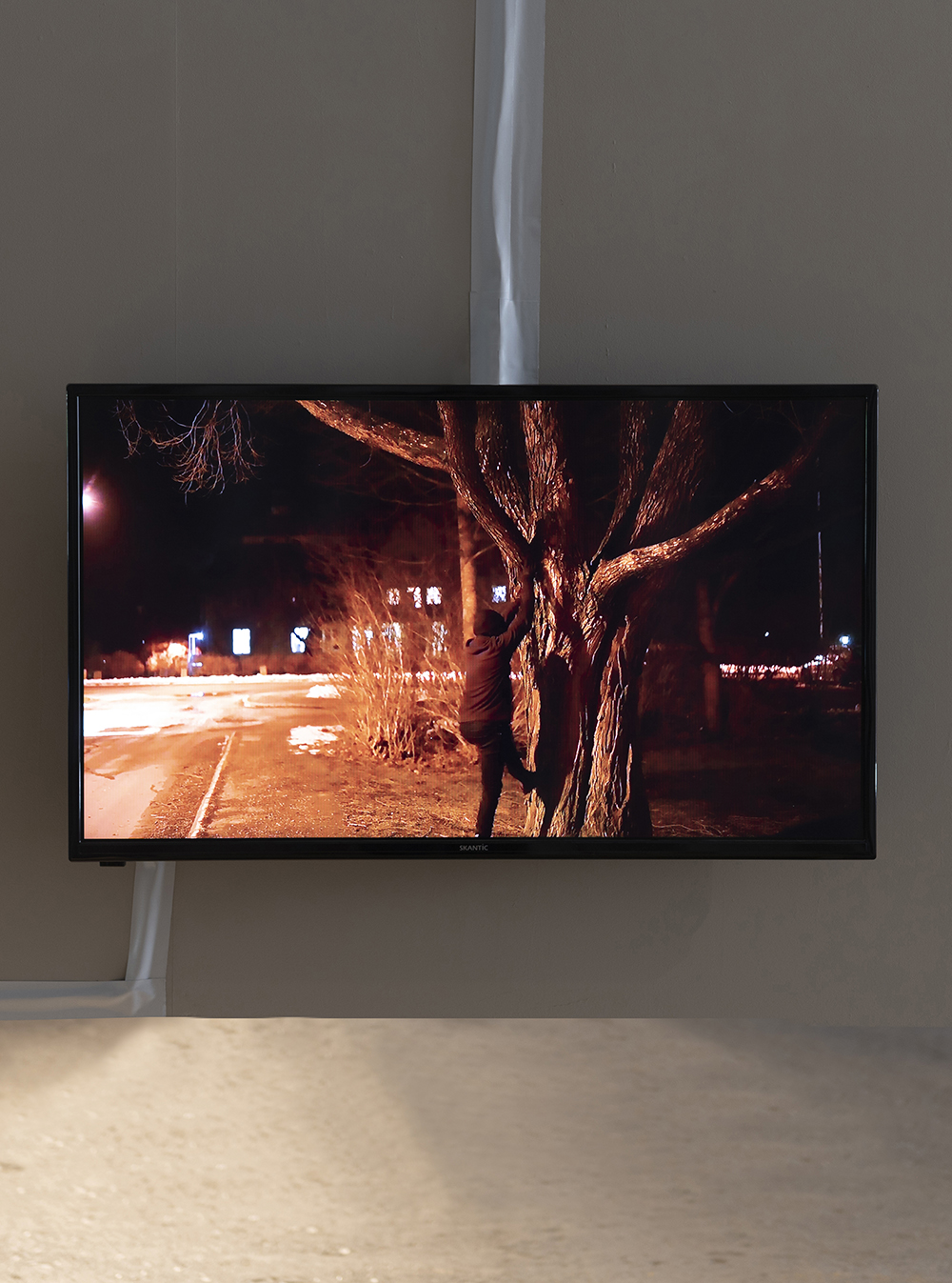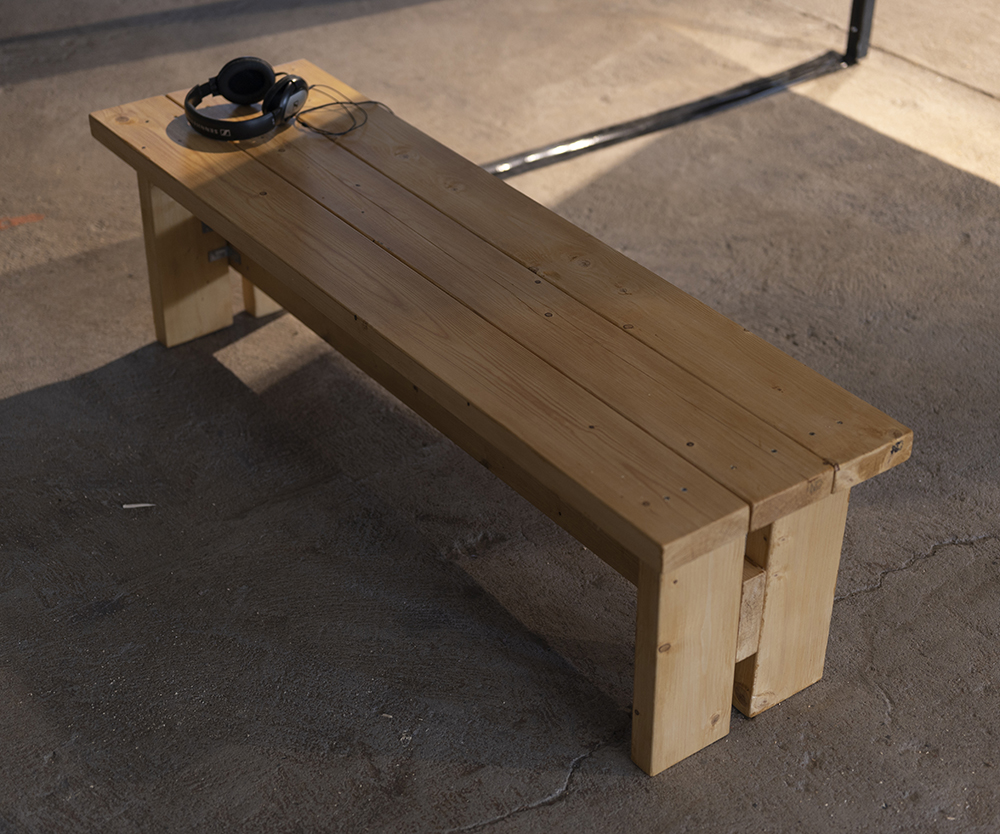 SV
Film (med Evelina Mohei), skylt, sittbänk och vägvisare.
Del av utställningen Tillbaka Till Naturen på Konsthall Meken i Smedjebacken.
Materialet på skylten består av anteckningar, illustrationer och en karta och är baserat på platsbesök i Smedjebacken. Materialet samlades in tillsmammans med Evelina Mohei. Filmen visar en undersökning av naturen på plats. Vi försökte klättra upp i träd, men insåg till slut att det var mycket svårare än vi trodde. Därför började vi bygga en konstruktion som skulle hjälpa oss att ta oss upp och nå naturen. Konstruktionen lämnades kvar på platsen.
ENG
Film (with Evelina Mohei), information board, bench and viewfinder.
Part of the exhibition Tillbaka Till Naturen at Konsthall Meken in Smedjebacken, SE.
The material on the information board consists of text notes, illustrations and a map, and is based on site visits in Smedjebacken. The material is collected together with Evelina Mohei. The Film shows an investigation of the nature on site. We tried to climb the trees, but realized that it was more difficult than we thought. Therefore we started to build a construction that was supposed to help us to extend and reach out to the nature. The construction was left on the site.