Territorial Agendas
Bipolar Gallery + Pilotenkueche, Leipzig, DE
February - May 2017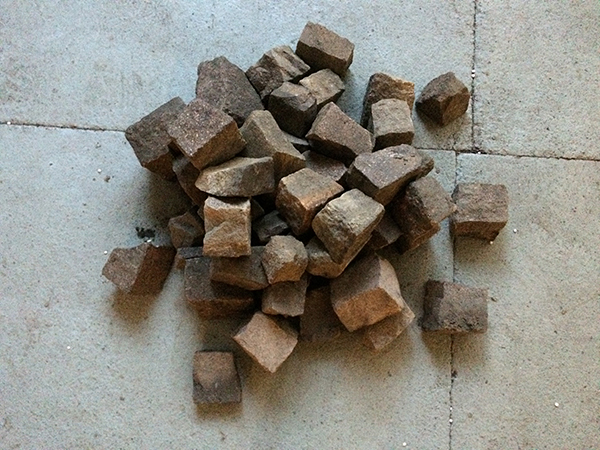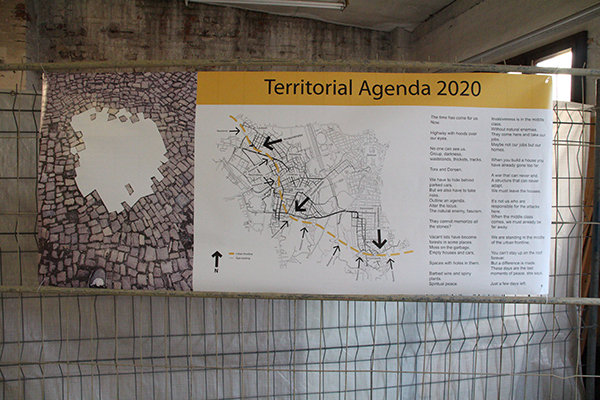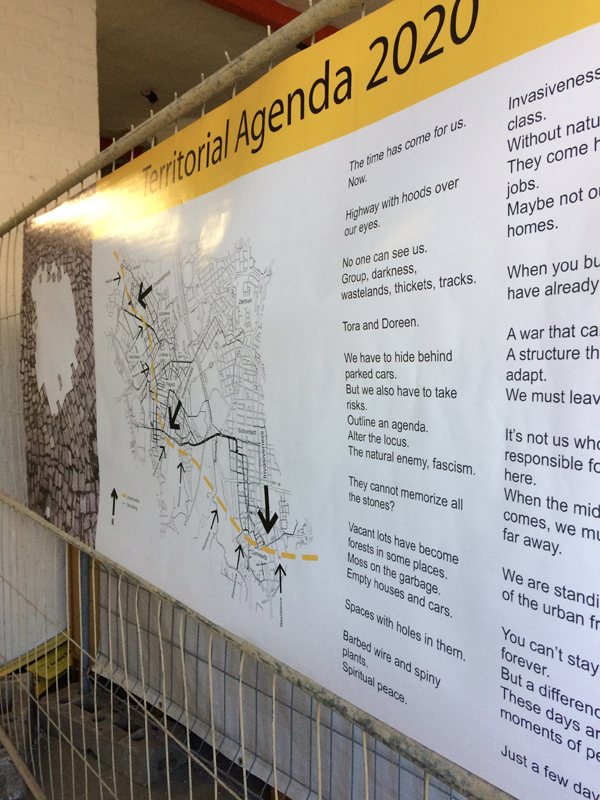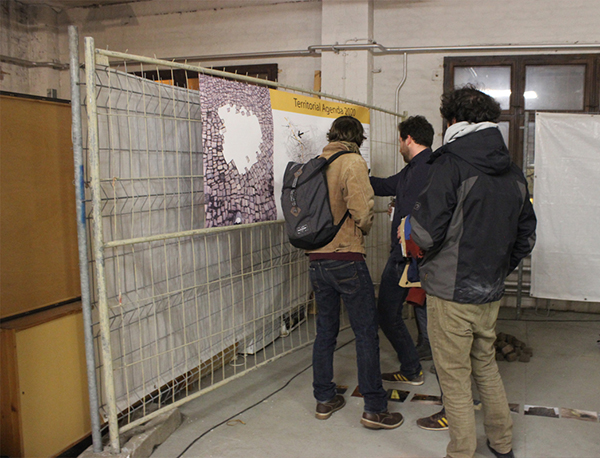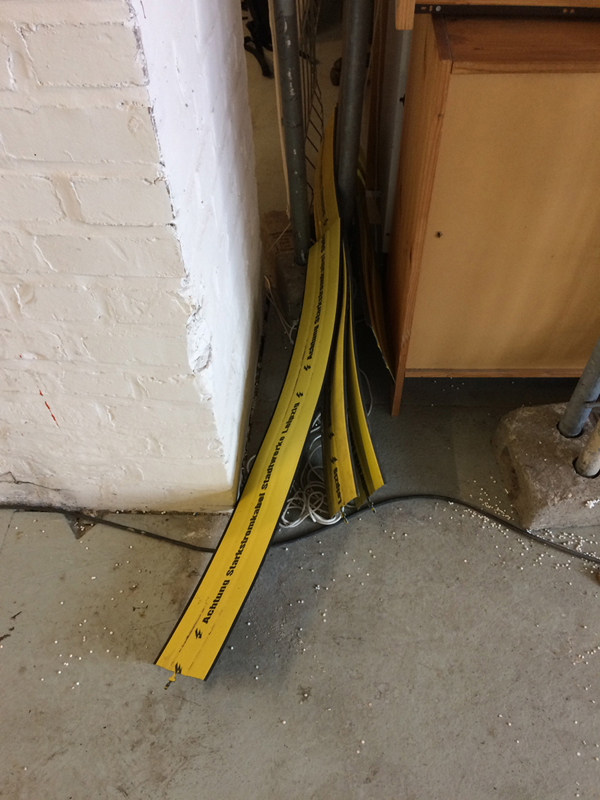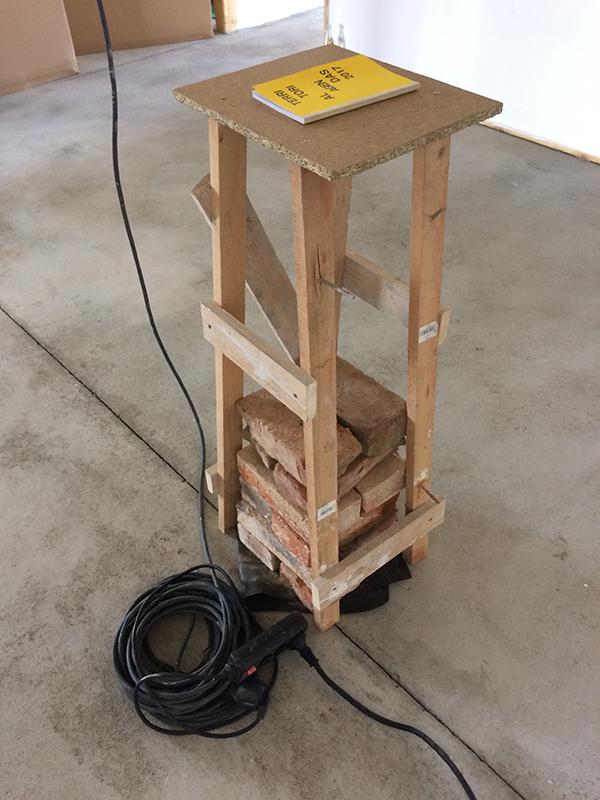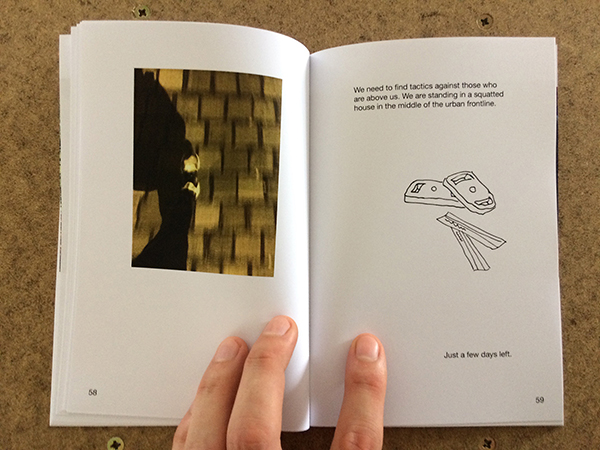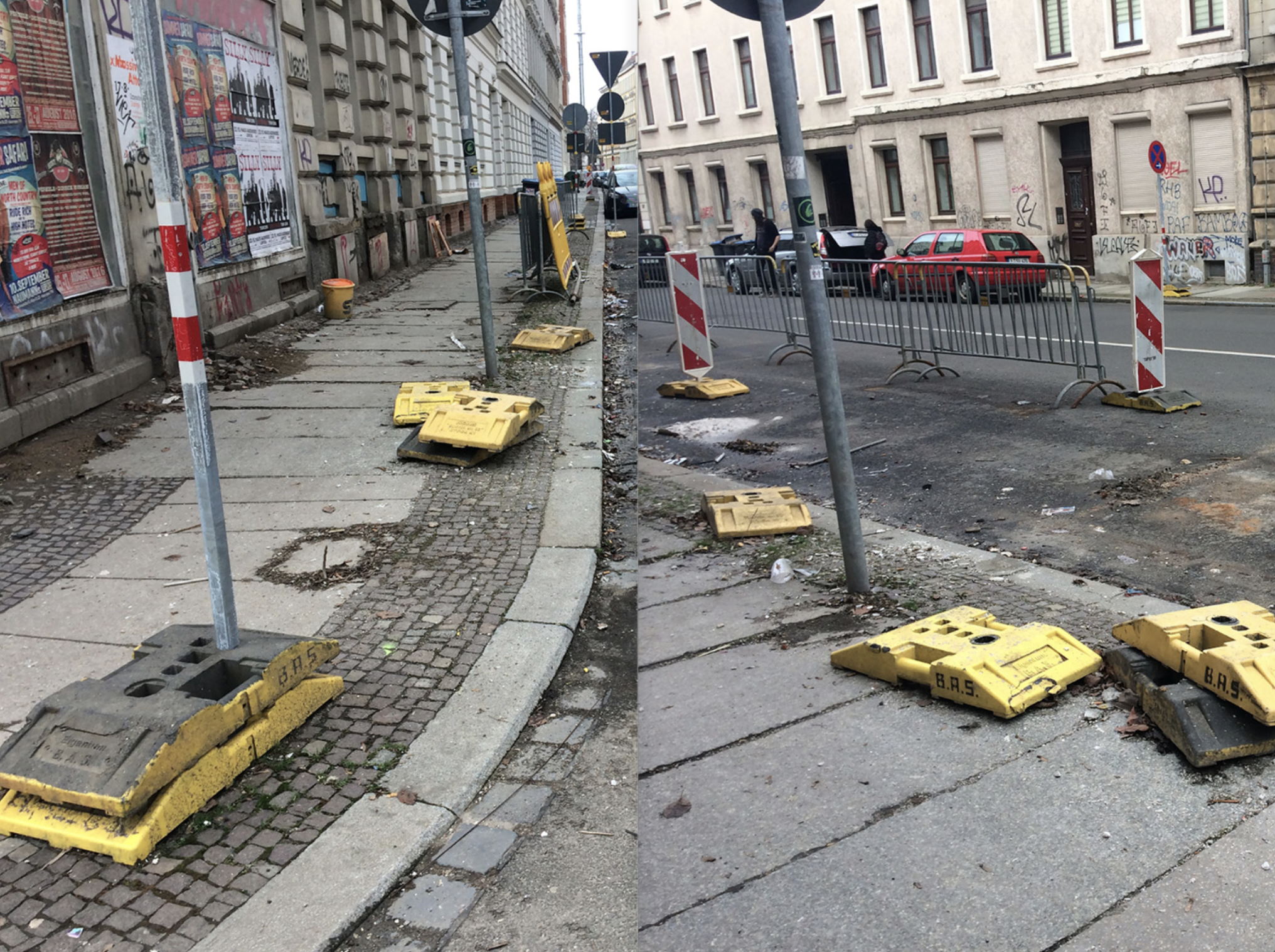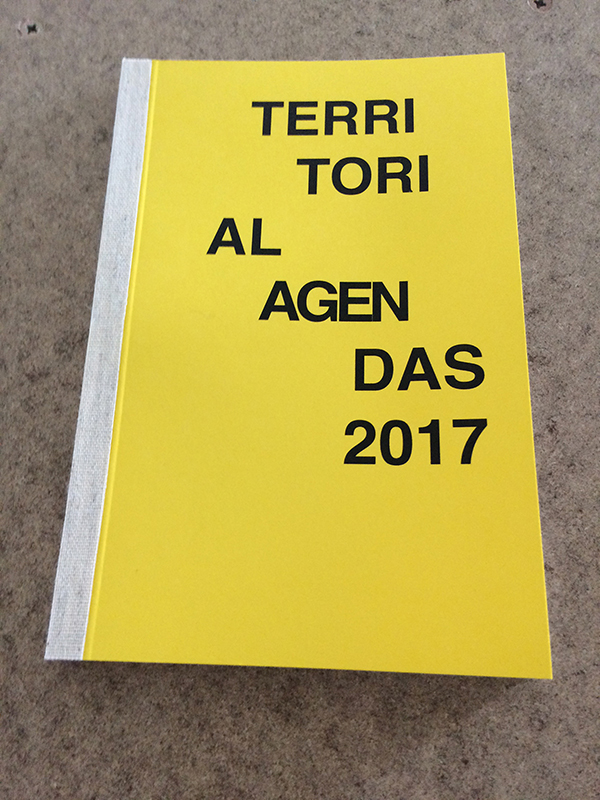 Installation, film, publication.
SV
Territorial Agendas utgår från iakttagelser och ingrepp längs en upplevd frontlinje genom Leutzsch/Plagwitz/Connewitz i västra och södra kanten av Leipzig, där det 2017 pågick en mer eller mindre synlig kamp mellan stadsutvecklare och invånare. Konflikten mellan fastighetsägare och boende pågick nästan i varenda hus i vissa kvarter, det var ett viktigt moment för stadens fortsatta utveckling. Denna frontlinje manifesterade sig i temporära gula trafik- och byggnadselement som nästan invaderade stadsrummet. De flyttas framåt, agerar invasivt. Motståndet finns i alternativa rörelser, husockupanterna. Längs linjen finns många ockuperade hus och garanterat flera olika territoriella agendor.
Textbearbetning, layout och bindning: Melody Panosian.
Bläddra genom boken, Ladda ned boken
ENG
Territorial Agendas is based on observations along an experienced frontline through Leutzsch/Plagwitz/Connewitz in the western and southern part of Leipzig, where it was in 2017 a more or less visible struggle going on between city developers and citizens. The conflict between property owners and tenants was going on in almost every building in some neighborhoods, it was a quite important moment for the future development of the city. This frontline was manifested by temporary yellow traffic and construction site elements, which were almost behaving territorially. They are moving forward, acting invasive. The resistance to this is in the alternative movements, the squatters. There are many squatted houses along the frontline and there are for sure several territorial agendas.
Text editing, layout and binding: Melody Panosian.
Flip through the book, Download the book